Description
This serum contains an antioxidant, CoQ10, also known as Coenzyme Q10, combined with an Amino Acid Complex to support the look of healthy lashes and brows.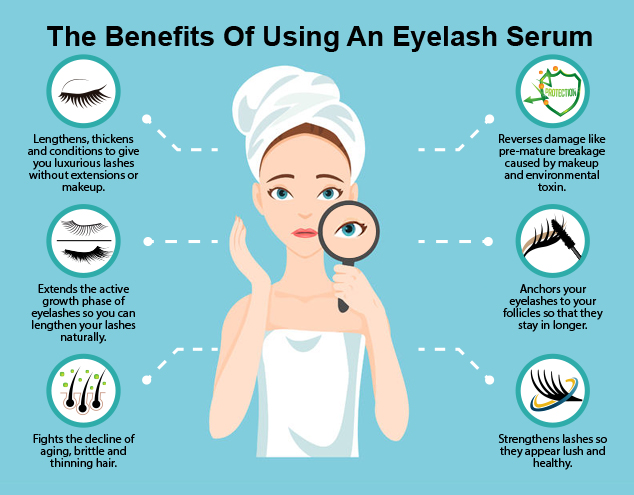 FOR LASHES
Dip brush into the product and close one eye. Swipe the product directly to your top lash line on clean, dry skin, as though you were applying eyeliner. Switch to the other eye. One dip of the brush into the serum is enough for both eyes. The serum should be applied each evening on clean, dry skin. Avoid touching your eyes until serum has dried. Once satisfied with your results, continue to apply the product 2-3 times per week to maintain lashes. We recommend evaluating your results after 12 weeks of use.
FOR BROWS
Use the applicator and stroke the serum onto the eyebrow (or sideburns, beards and goatees) using a short vigorous motion directly on the hair follicle and/or the skin where hair growth is desired. Redip brush to collect more serum as needed.
When starting a new tube, gently shake the container prior to opening.
Do not apply more than once a day.
Packaged in a frosted, light diffused tube with wand applicator in a charmed velvet bag.
These elegant yet, practical frosted tubes are the perfect way to carry your Maga Congerium product.
Active Ingredients
                                      
Botanical Extracts         Vitamin E         Amino Acids        Squalane





About Crooked Crows
Founded by Erin and Michael Mahoney as an herbal apothecary in the mountains of Colorado, Crooked Crows has been known for its effective botanical teas and tinctures. Today, the line is popular worldwide for its wide selection of quality, nature based products. Crooked Crows is consistently dedicated to personal attention and desires of their clientele. info@crookedcrows.com
Sustainability: Crooked Crows ethos includes a sense of permanent responsibility to produce and package sustainably. Our ongoing efforts to contribute to a more sustainable future reflect in minimal packaging of our products.  You'll receive Maga Congerium encased in a charmed velvet bag rather than conventional overpackaging. We ship with biodegradable materials, use natural products and our protection seals are recyclable.
Disclaimer: We tend to ship within 24 hours however, it may take up to 1 – 3 Business Days (Mon.- Fri., excluding weekends and federal holidays) for your order to process. This time window does NOT include the shipping method you select at check-out. Please keep this in mind when you make your purchase.